Practice begins in mid-November. The girls will begin right after school and end near 4:30. The boys will practice from 5:00-6:30.
All players must have a sports physical, and cleared for participation, before practice begins.
The teams are church sponsored - not school sponsored - due to NSAA rules. Therefore, if you have any questions, please email Laure Ragoss, Athletic Director, at athleticdirector@efyork.org.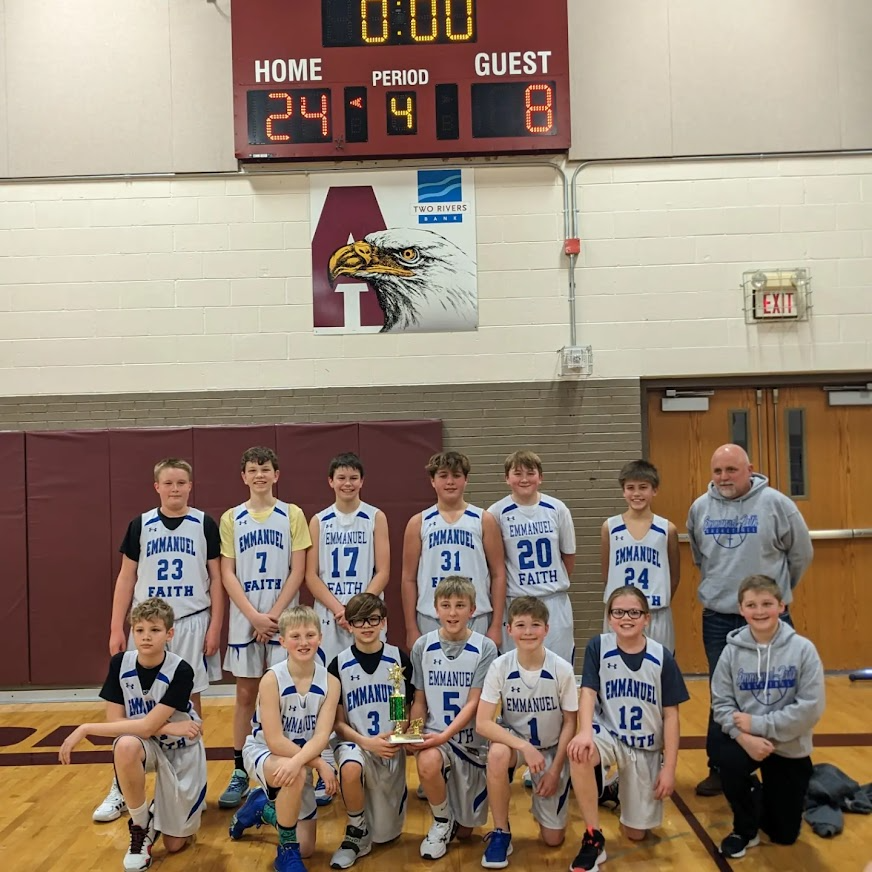 2022-2023 Boys Basketball Team