Hope to see everyone in the drive-thru tonight!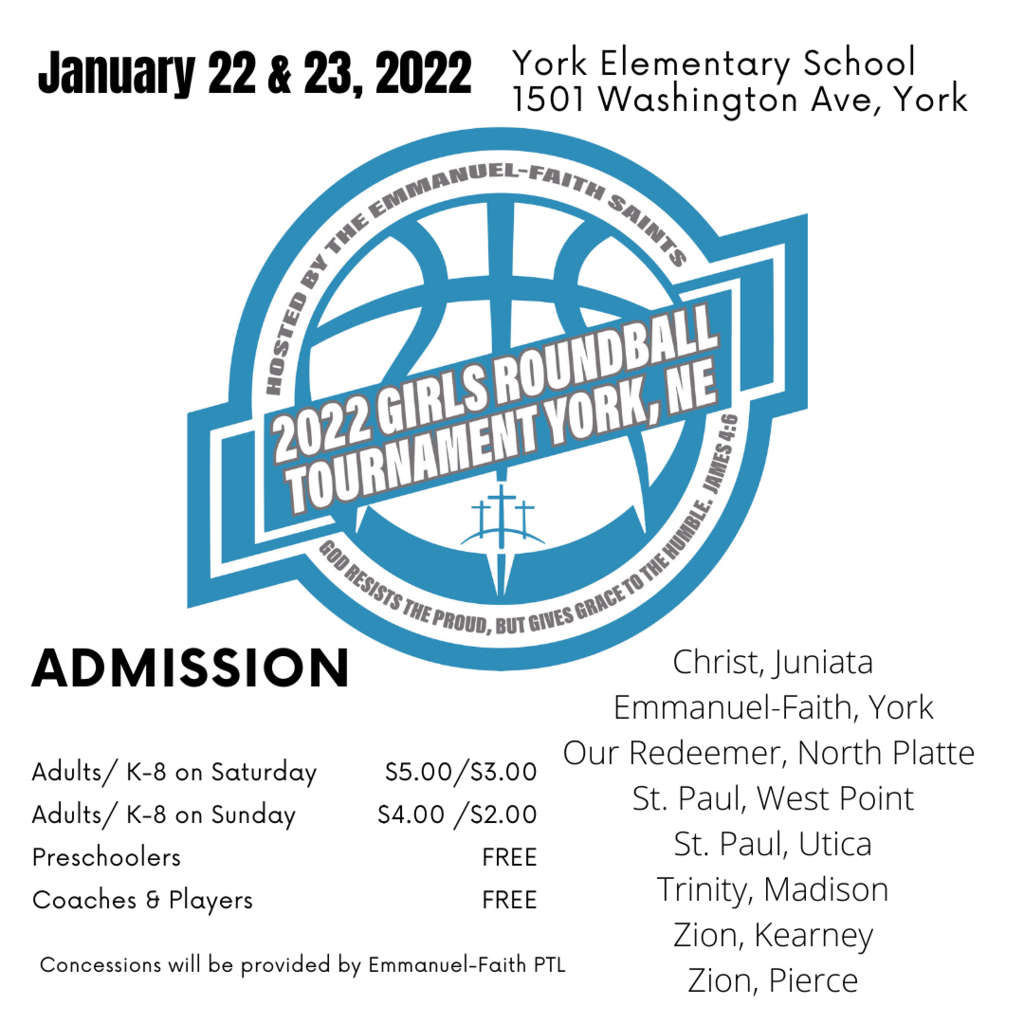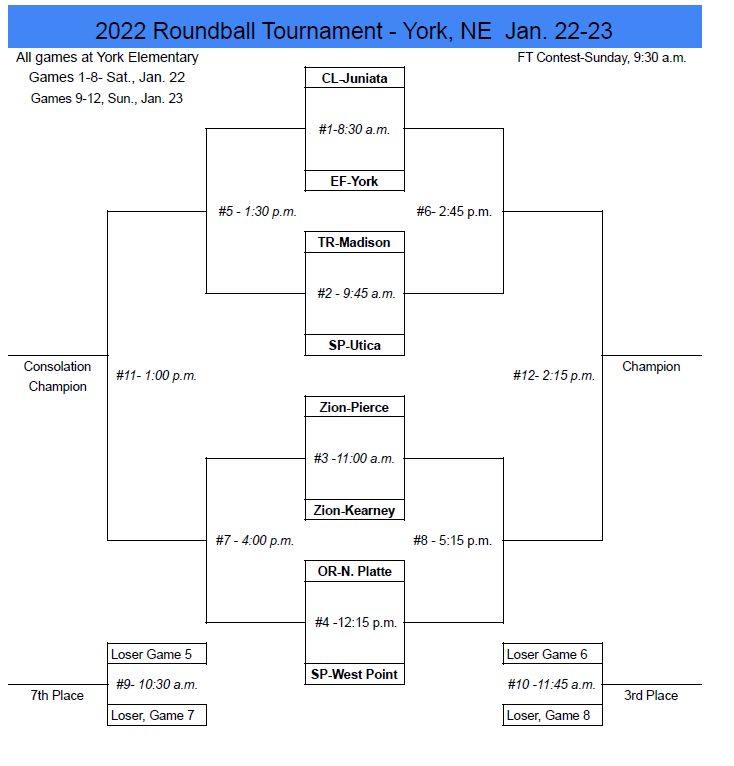 Our teachers will be attending in-service at YPS on Monday. See you back in class on Tuesday the 18th!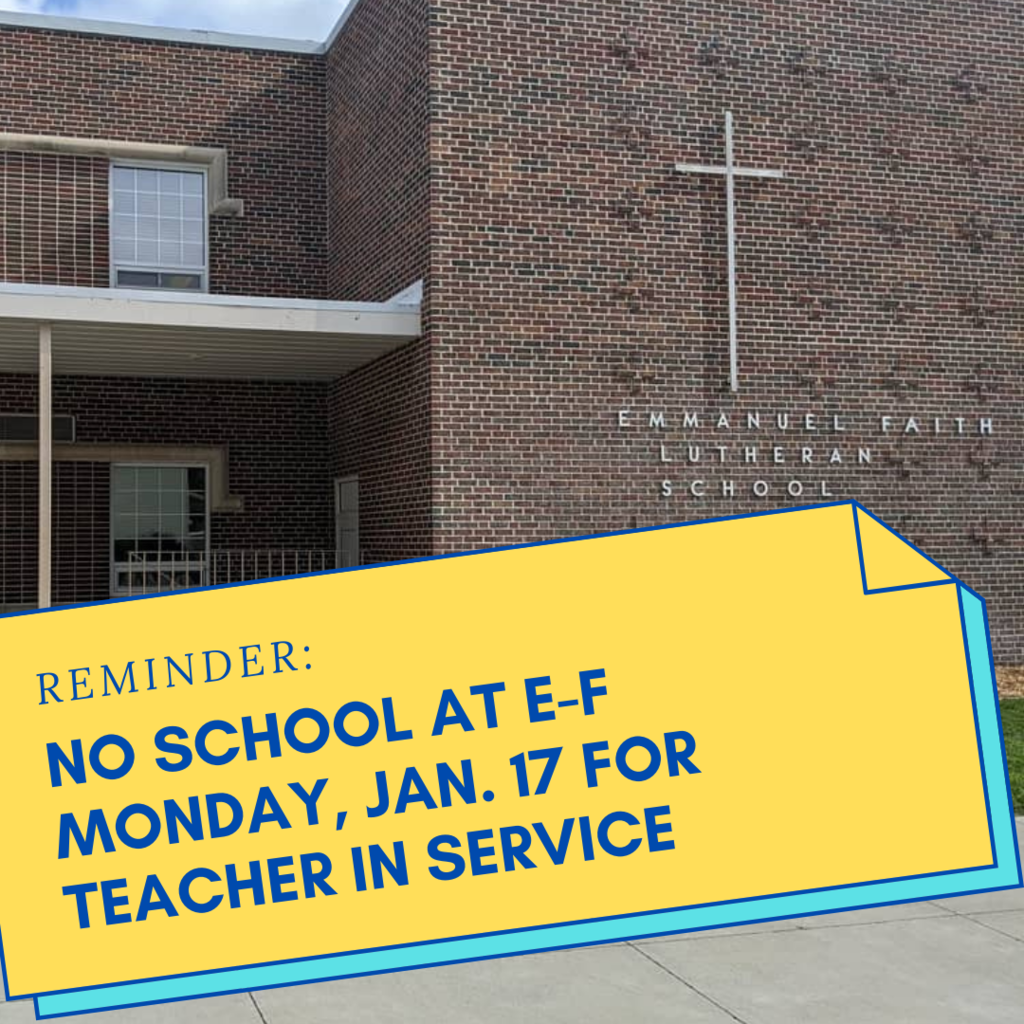 Exciting News- We received a $1,000 grant from the Jim B. & Lillian F. Cooper Foundation through Midwest Bank to be used for updates to our health curriculum materials and PE equipment! #blessings #community #wellness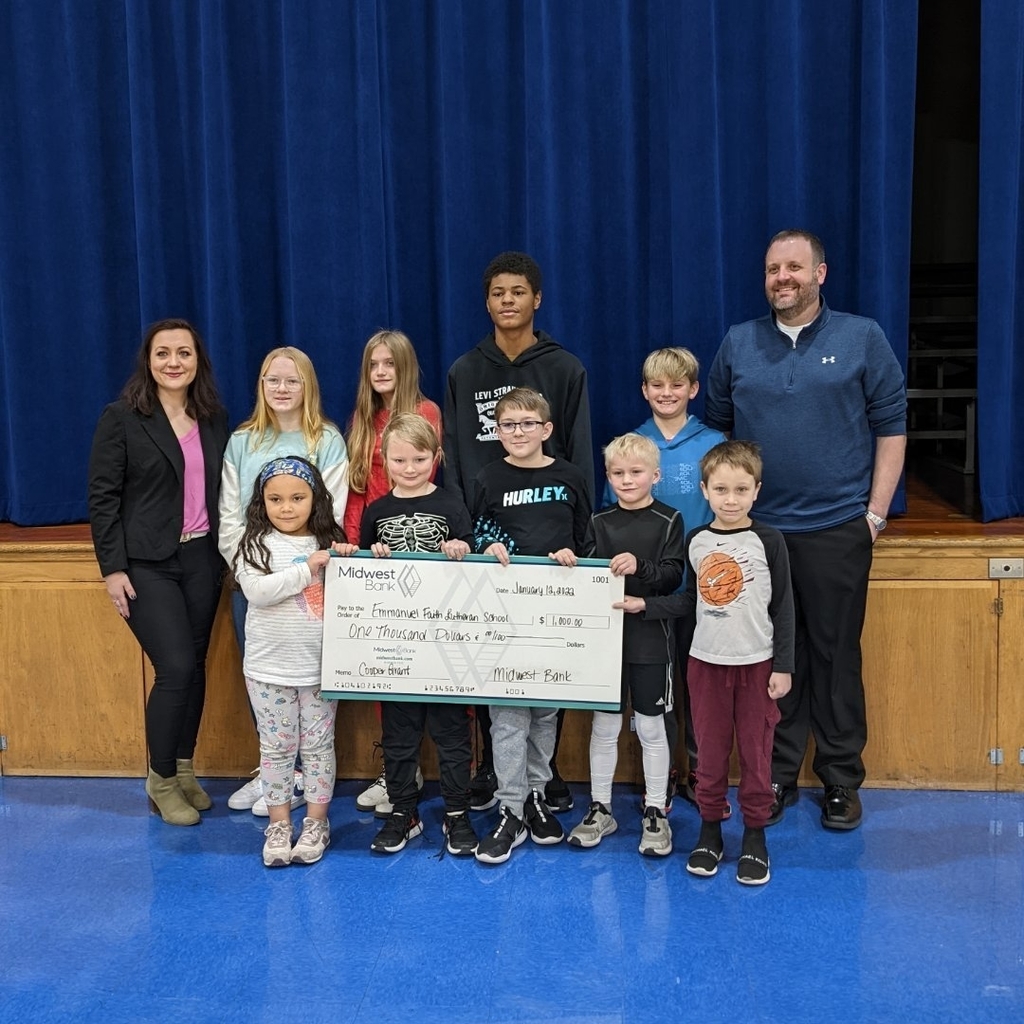 Congrats to our boys and girls for winning 2nd place at the Chad Chapman Memorial Basketball Tournament yesterday! Thank you to all the volunteers for making the day a success! #TeamEF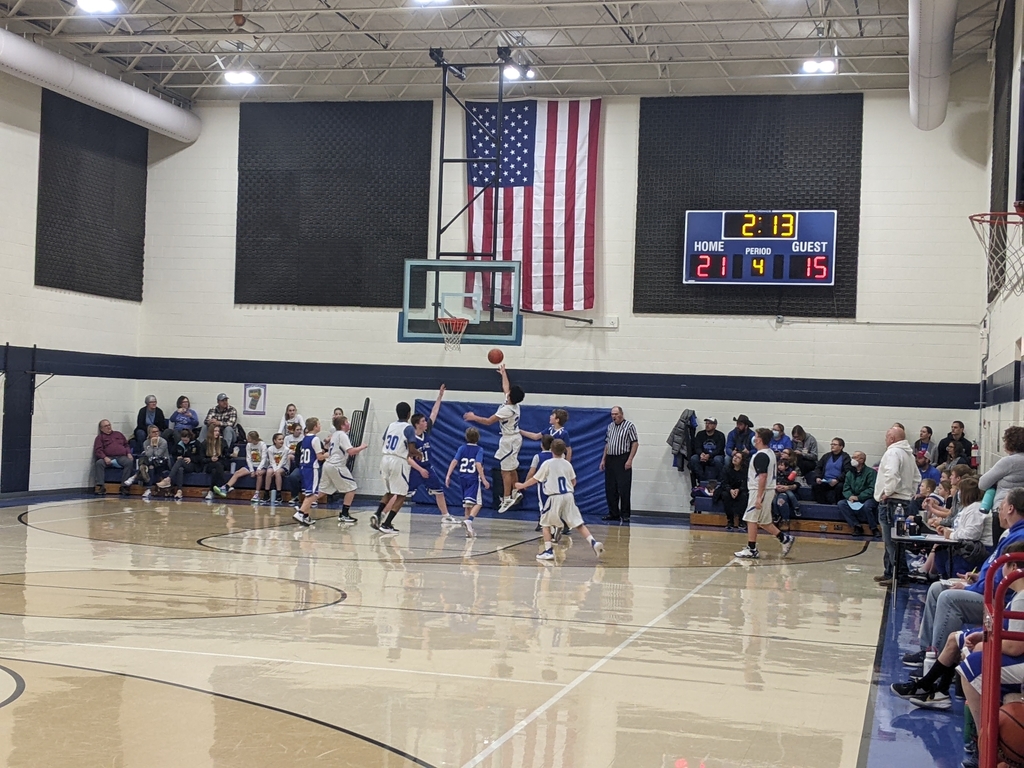 Chuck-a-Duck Fundraiser for York TeamMates Chapter on Friday, January 14th! Ducks will be sold until right before halftime of the boy's basketball game. The duck that lands and stays closest to the bullseye will win half the proceeds from the sale of the ducks. #TeamEF #community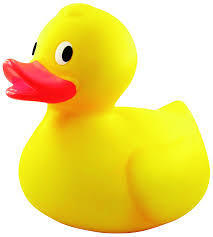 🏀 We are looking forward to hosting the St. John, Battle Creek Hawks, the St. John, Seward Foxes and the St. Paul Utica, Saints tomorrow at our annual Basketball Tournament. The first game of the day is the boys of Emmanuel-Faith vs. St. Paul at 8 am. #TeamEF
School and after school activities are cancelled for tomorrow and Wednesday. The school office will continue to be closed, but emails will be checked regularly if you need to get ahold of the school.
Happy New Year! 🎆🎉 We can't wait to see all our students back on Tuesday!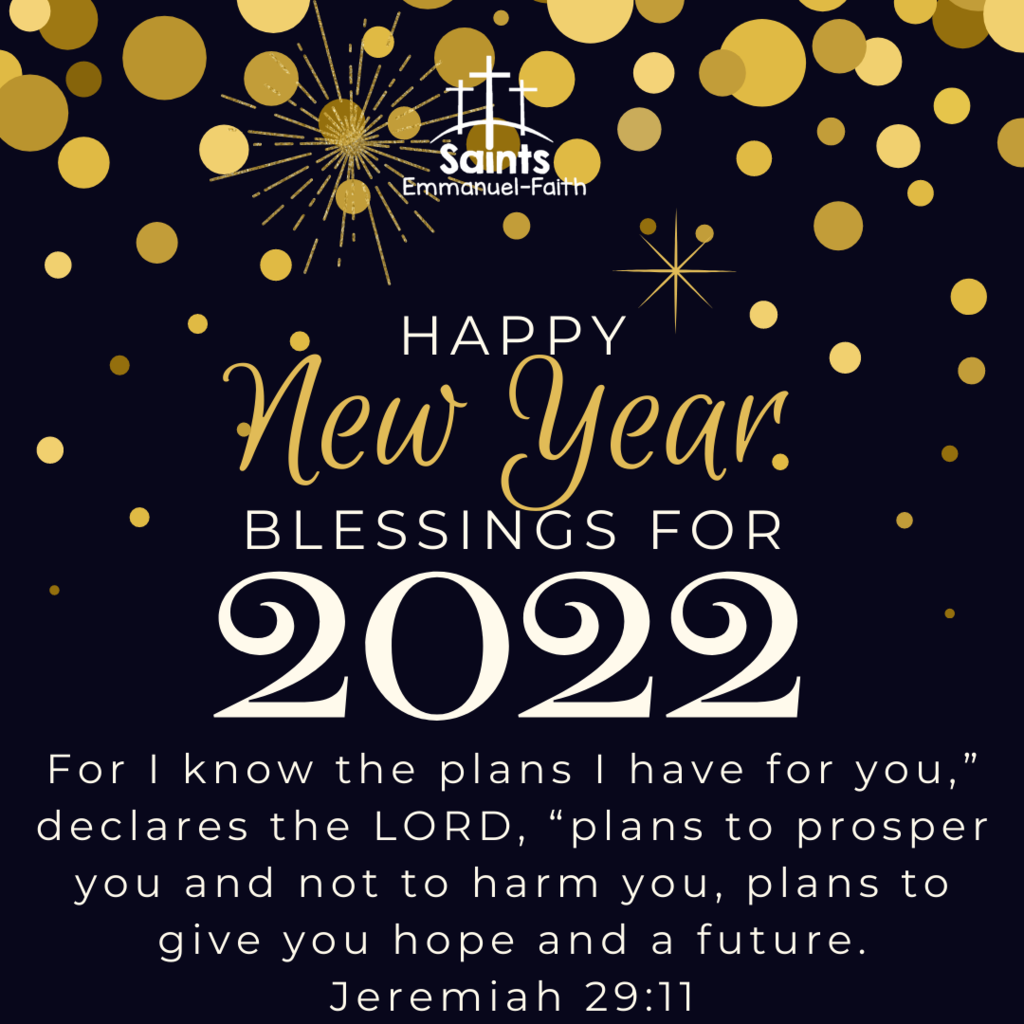 Merry Christmas from the staff at Emmanuel-Faith! 🎄 #TeamEF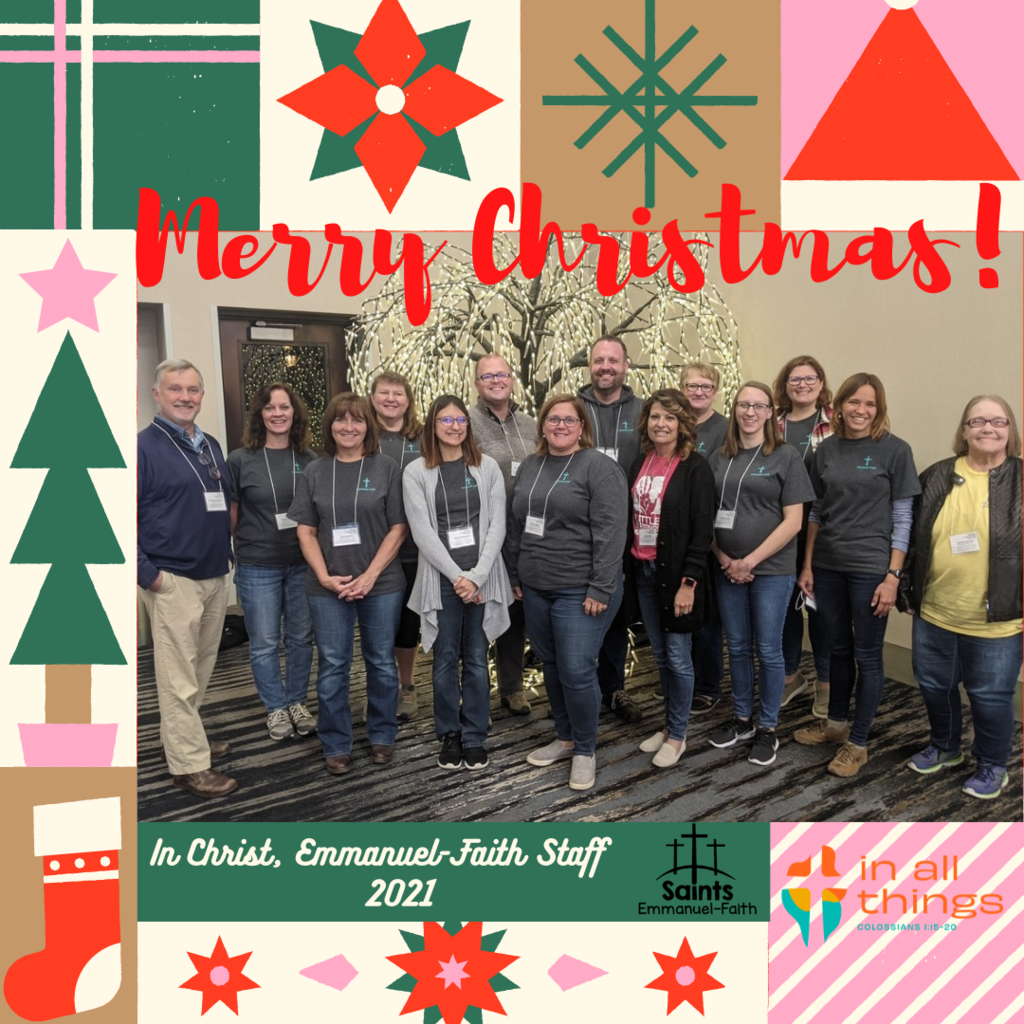 We may not have school today, but it's still Arby's Night! Drive through or dine in to enjoy a meal you don't have to cook, all while supporting the school!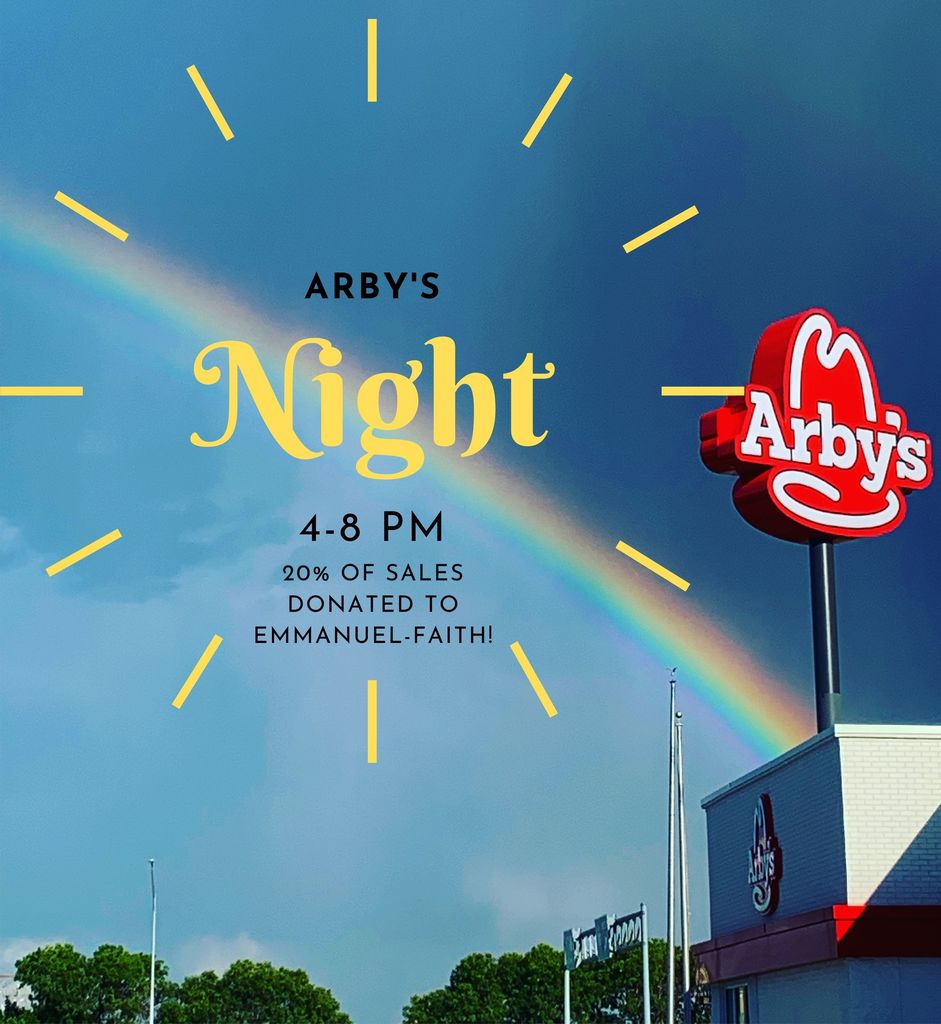 We'll see you all again on Tuesday, January 4, 2022! 🥳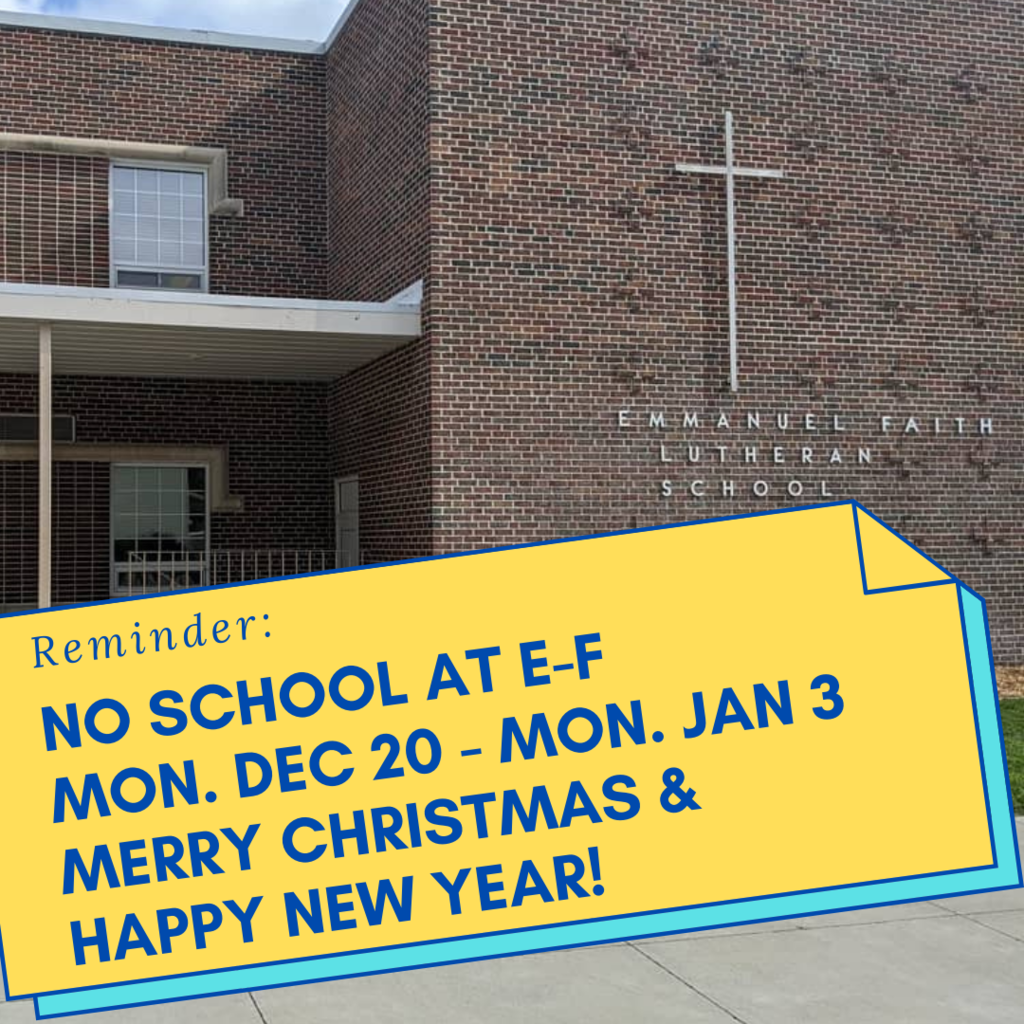 Thanks to all of our students and staff for a great first performance of our Christmas program! We look forward to seeing even more of our school family tonight! #proudprincipal #ReasonfortheSeason
Behind the scenes of our Christmas program 2021🎄 We hope everyone can join us today as we share the Good News of Christmas!!! #TeamEF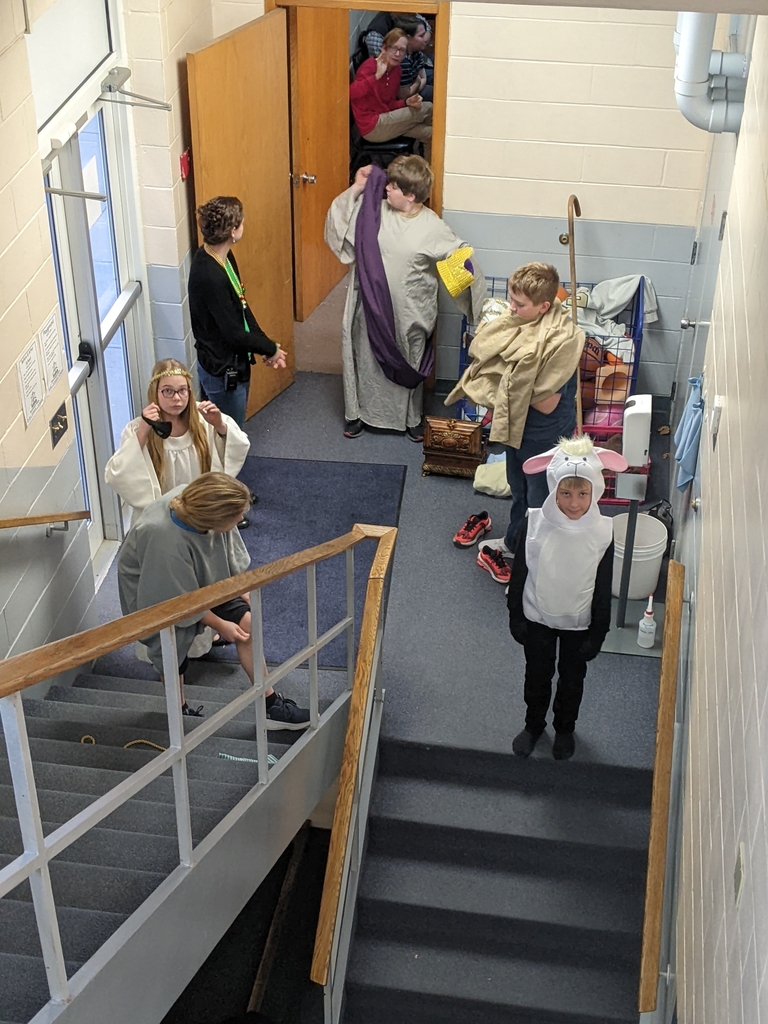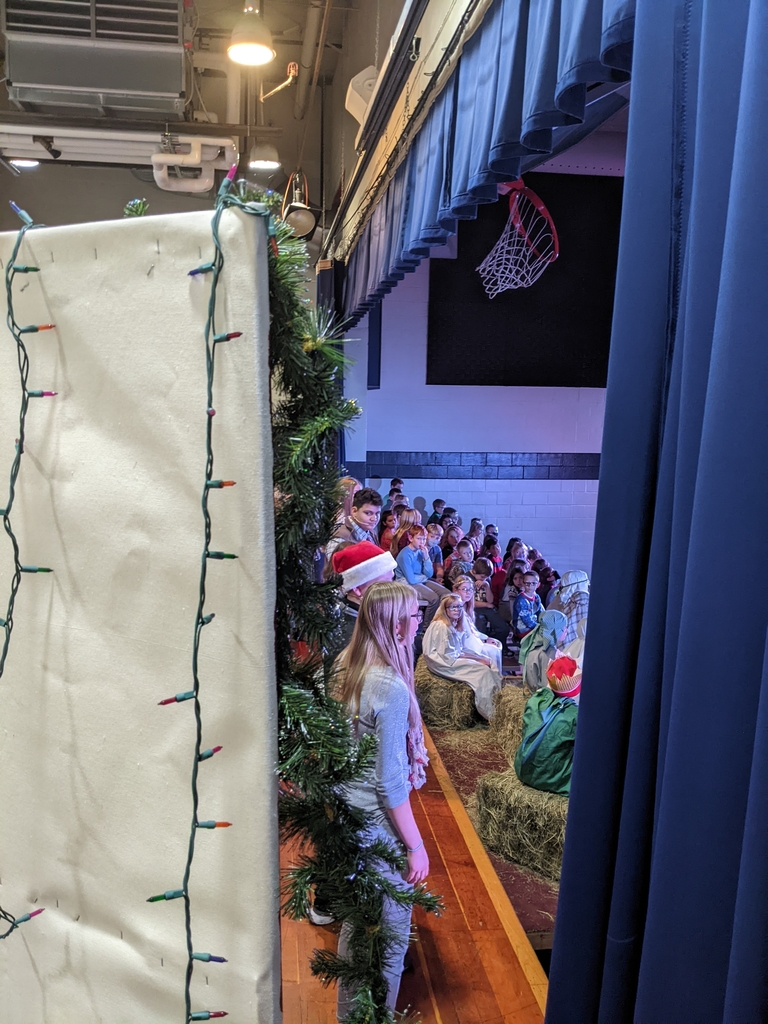 Thanks to all the family and friends who came to our afternoon Christmas Program today! Remember that students need to be back in their classrooms no later than 6pm for the evening show. The South and East Doors will be unlocked starting at 5:45 pm.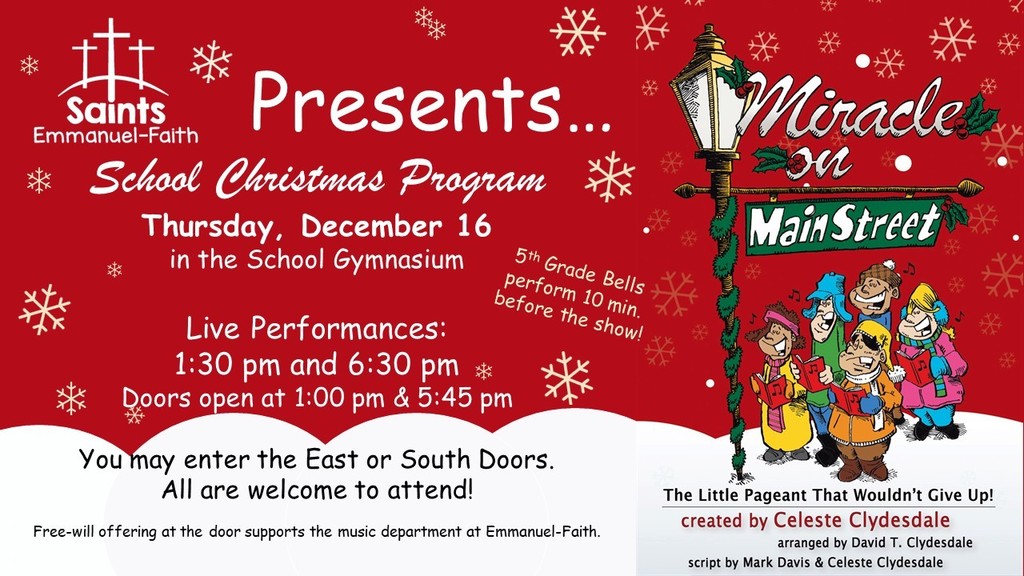 Early dismissal at 1:00 pm today due to weather. Buses riders will be dismissed at 12:45pm. Students will be instructed to follow their original after school plan unless you call or email the school office to change it.
Miss Critel says, "It's a lot of work to be the teacher!" 😁 Way to go on your awesome day of learning and growing! #TeacherforaDay #Believe2021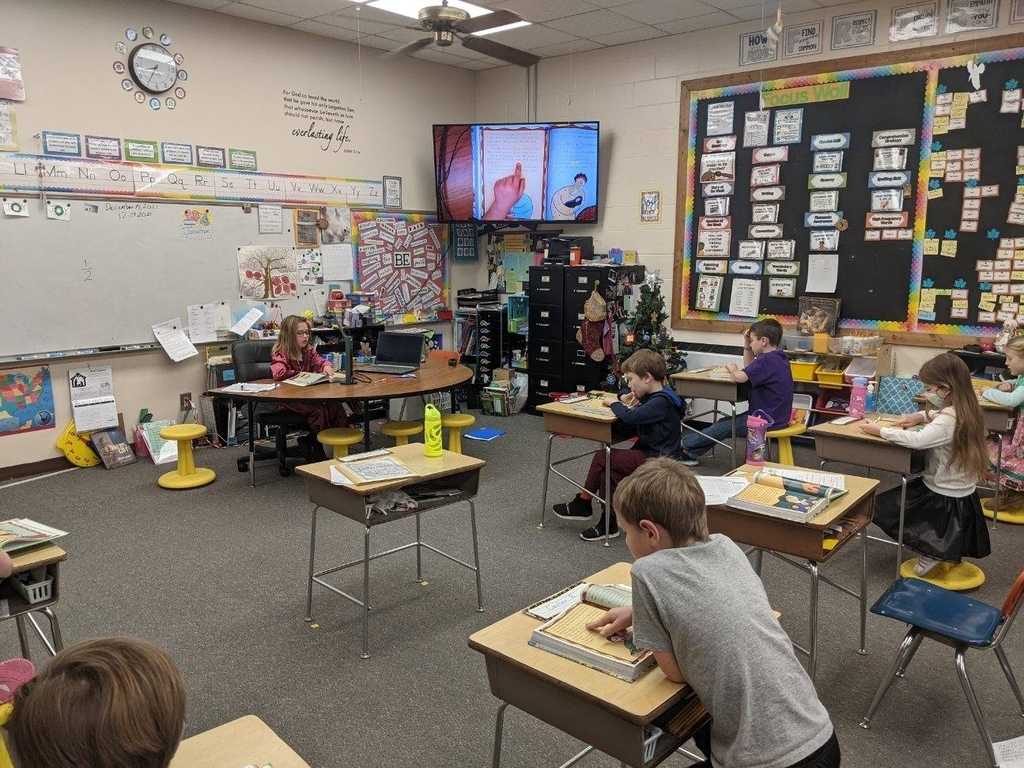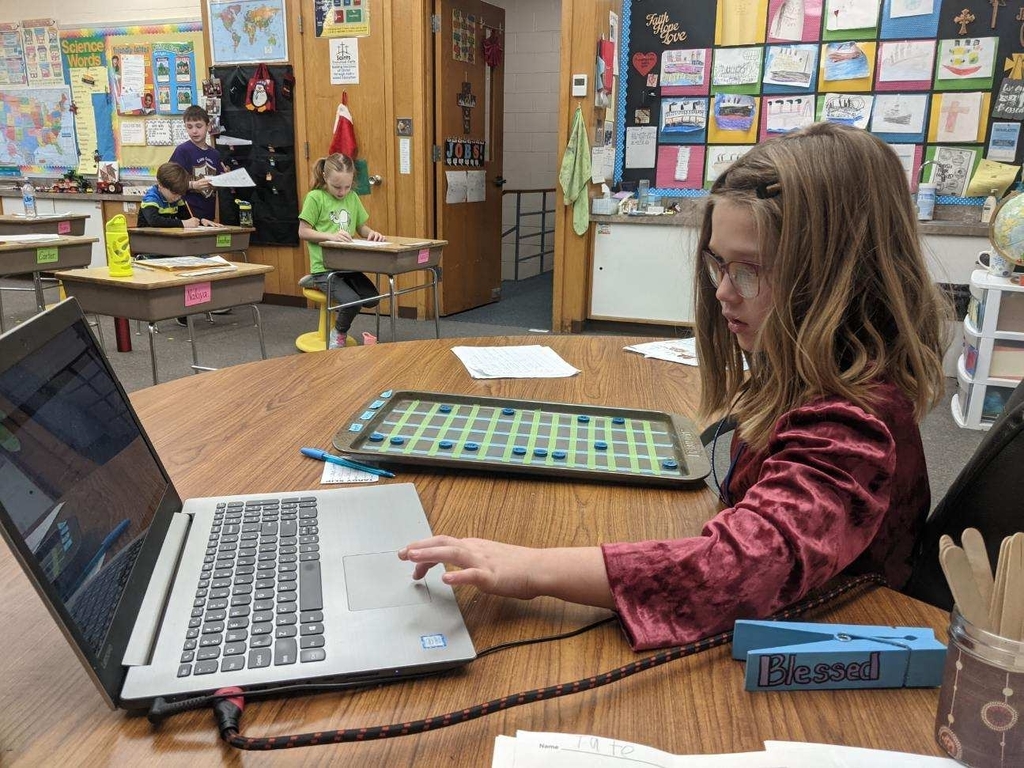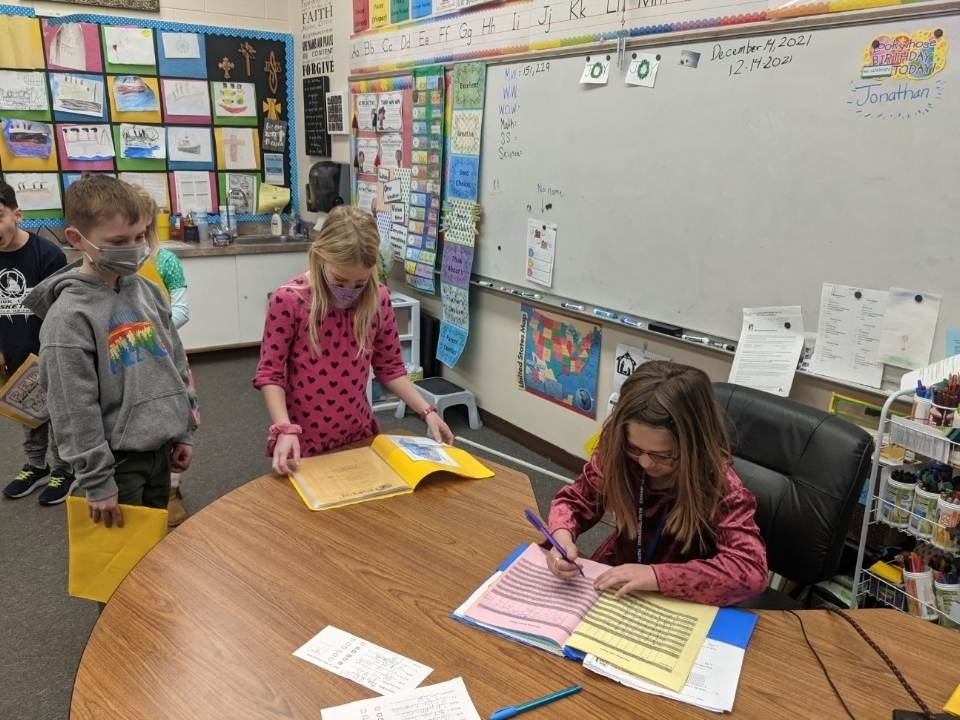 Miss Critel and Mrs. Rasmussen made a great team in 2nd grade today! We loved having our first Staff Member for a Day this year and look forward to seeing all the rest too! #Believe2021 #TeamEF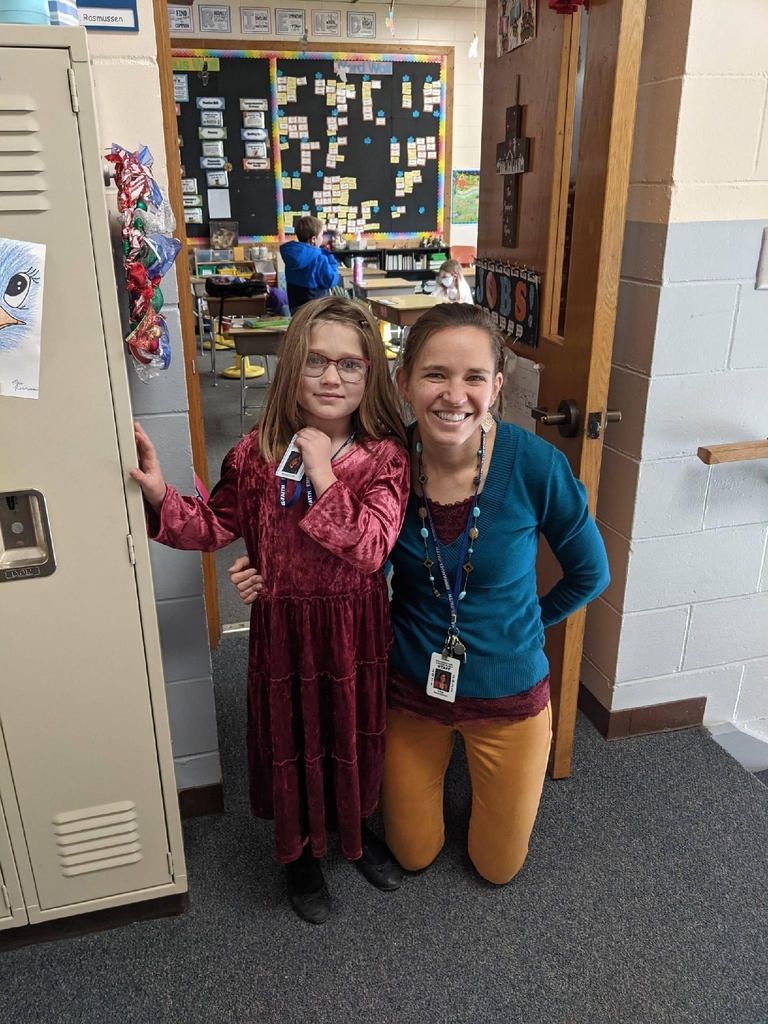 Thanks to the Junior Choir for sharing the Good News of the Christmas season! Looking forward to more concerts this year 🎼🎶🎵 #beautifulmusic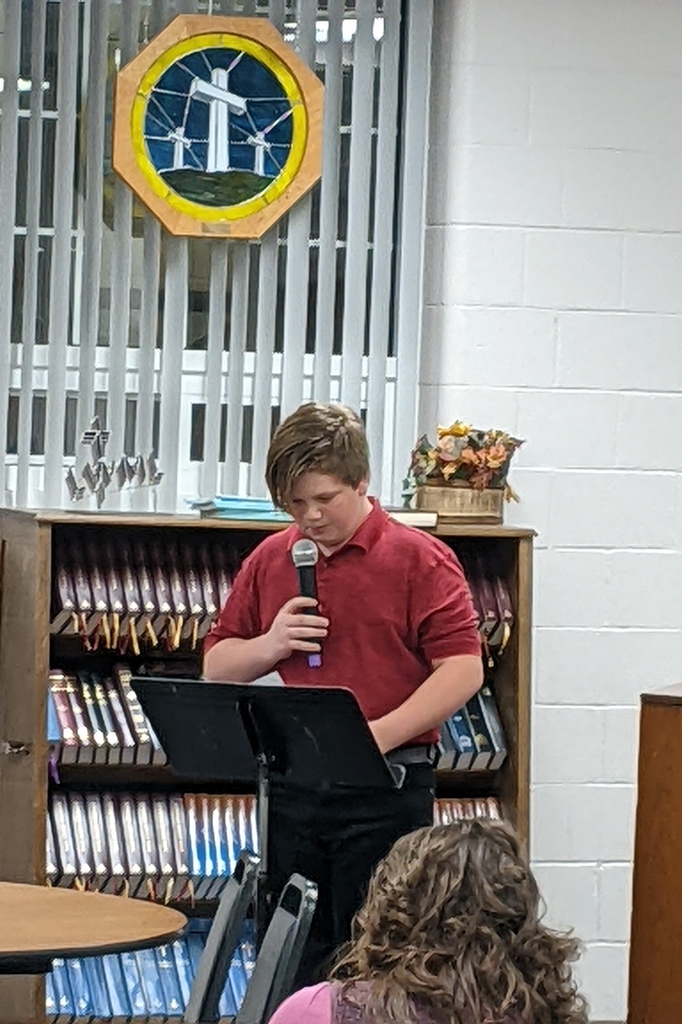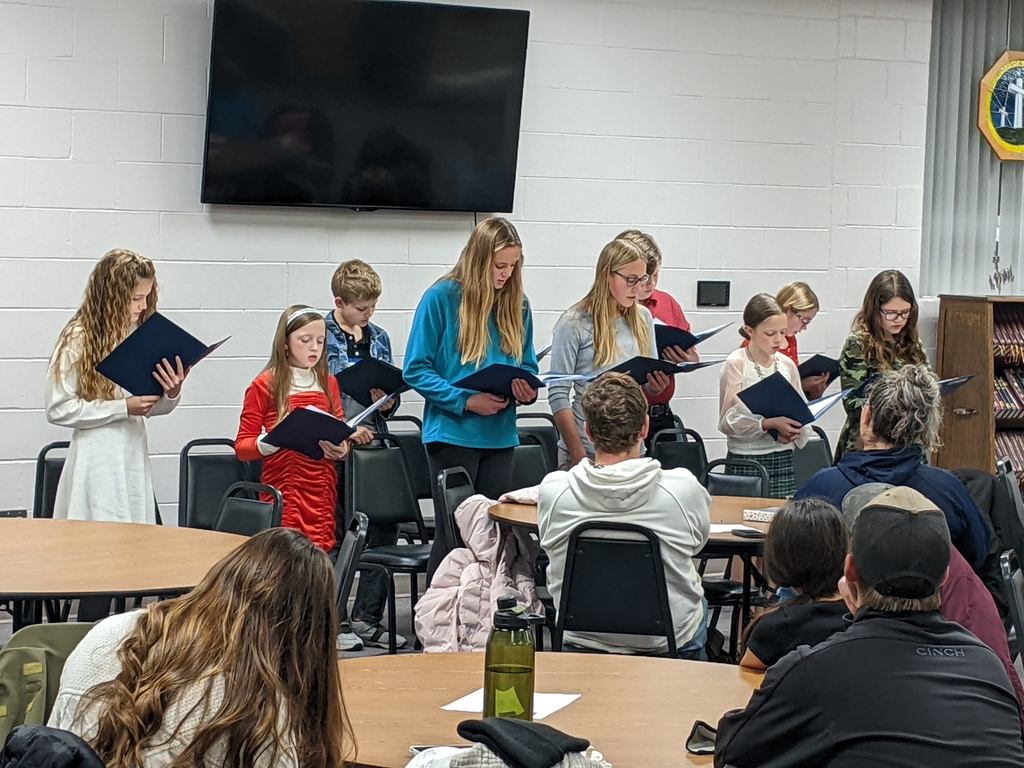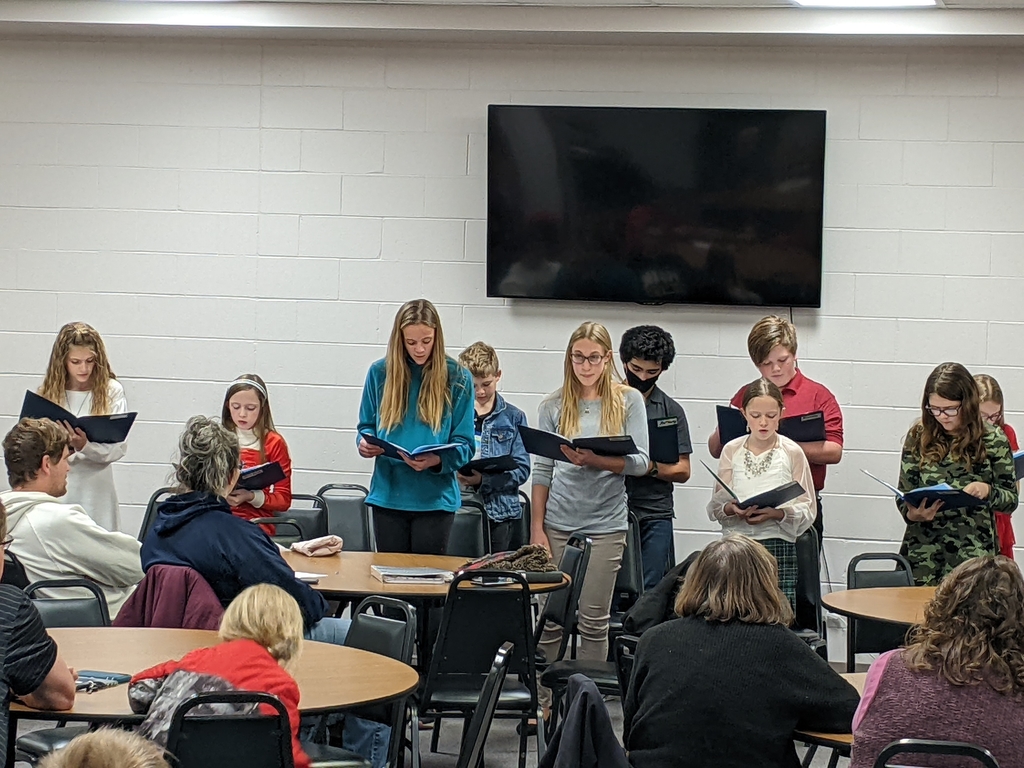 The last day to turn in Scrip Orders to receive physical cards before Christmas is Sunday the 12th. You can also place your order in the RaiseRight App. Don't miss this chance to get some easy Christmas shopping done while supporting the school!